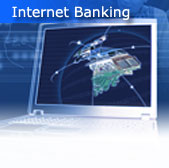 Additional Information


How to protect yourself when using Online Banking Mobile Security
If possible, set your mobile device to require a pass code for entry.
Do not store private or personal information on your mobile device due to the high chance of the device being lost or stolen.
Always update your software when updates become available. Your mobile device is a small computer and needs to be updated as such.
Thoroughly read the data access and privacy policies before installing any new applications. (apps)
If there is a feature that is not used often, disable it or set it to non-discoverable. This can be features such as Wi-Fi, Bluetooth or infrared.
If you sell your device or trade it in, do a "hard factory reset" to ensure all of your personal information has been erased permanently.
Before closing an app, "log off" or "sign out" when possible.
Online Security
Be extremely cautious of emails, phone calls or texts that request information of any kind from you. Be 100% sure who you are dealing with before releasing any of your information.
Never just close your browser. "Sign out" or "Log off" of the websites you are using to prohibit any unauthorized access from outside parties.
Do not use public computers or public Wi-Fi connections when possible, especially for online banking.
If you receive an error message upon trying to enter a site, such as a certificate warning, do not trust the site, your connection could be intercepted.
Only give out personal information, such as account numbers, to sites using encryption. Confirm that the web address begins with "https://", the "s" is for secure. Also, some sites will display a closed padlock, also meaning secure.
Do not click on links in emails, social media, or online advertising. It is always safer to actually type the address in your browser to ensure you are taken to the correct website. Links often go to other sites that contain viruses.
Update your antivirus protection on your PC often. Use a reputable company that will scan your computer and help stay ahead of threats to your security.
Stop using your computer for anything that would involve personal or financial information if you suspect it has been infected.
Just as on your mobile device, require a password for entry to you PC.
Password Security
Create complex passwords for each of your different accounts. If one password is breached, your other accounts should be safe if they all have different passwords.
You should never be asked for your password. If you are, never share it in any way. If any clue to your password is given out, change it immediately.
Use strong passwords with at least 8 characters and a combination of uppercase letters, lowercase letters, numbers, and special characters.
Avoid using obvious things in your password such as your name, business name, any family members name, or birthdates.
Try and choose a password you don't need to write down to remember. If you must, store it securely.
More Online Security Resources: